Opening Hours:
Mon - Tue: 10:00 am - 5:15 pm
Thu - Fri: 10:00 am - 5:15 pm
Sat: 9:30 am - 4:00 pm
Closed on Wednesday & Sunday
Skechers & Birkenstock
Stocked to size 6! Why let the kids have all the fun?

Lelli Kelly Fairy Wings Limited Edition
---
Beautiful Lelli Kelly boot comes in Fuxia patent leather
Large glitter wings which attach by the laces threading through and a stud button on the side OR use the glitter Butterflies which also attach by stud buttons on the side
New design ANKLE BOOT
Zip on the side for easy on and off
Side zip fastening makes the boots easy to get on and off
And the sole is chunkier and very durable with a contrast stitch
Lelli Kelly branding is embroidered in Ivory on the back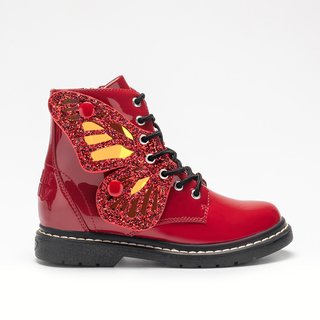 Since 1999 , high quality shoe fitting has been the cornerstone of our philosophy, and is the reason customers return year on year. As your child's feet develop, we can offer advice on selecting the best shoes for any occasion, and our wide ranging  brand portfolio allows us to access the best fit for your child. Leaflets on fitting, and shoe selection advice are also available in store.
Little Feet Barrowford
Quality Shoes and Customer Service