COVID Update
We are open as usual for shoe fittings, with no appointment necessary at this busy BACK TO SCHOOL time. The serving area is split into 2 , allowing 2 families to be fitted in a socially distanced and safe environment with no crowding. Ideally, 1 adult and 2 children can be accommodated in each of the 2 marked sections.
Now that face masks are compulsory in shops, our only other stipulation is that your child is wearing clean socks.Our staff will sanitise the seating area between each fitting.
We are obliged to quarantine shoes after trying on and appreciate your co-operation in only trying on the styles you are interested in purchasing, thus increasing the number of choices we can offer to others after your visit. Our busiest times since re opening tend to be from 10.00am - 12.30pm, so if you can plan ahead and time your visit between 1.00pm - 3.30pm that will offer less chance of waiting outside the shop premises.
Opening hours for August
10.00am - 1.30pm
2pm - 4.30pm
Closed Wednesday and Sunday
(Open Weds 19th and 26th)

THE FRODDO HERITAGE
---
Froddo was created by several traditional shoemakers coming together under one brand.
Made in Croatia since 1946 using quality materials sourced from Europe, they are environmentally friendly and use no chromium processing.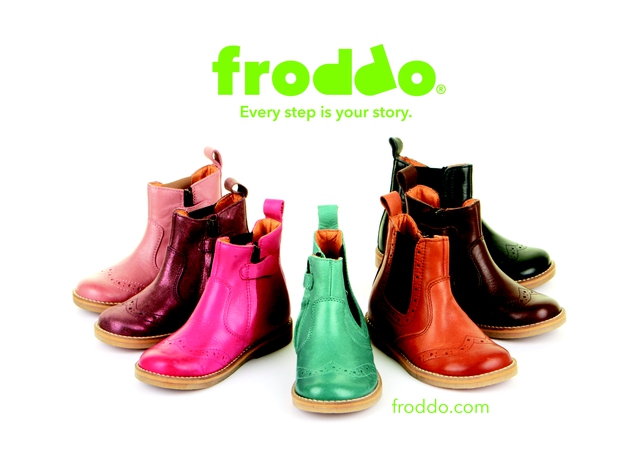 Skechers & Birkenstock
Stocked to size 6! Why let the kids have all the fun?

Since 1999 , high quality shoe fitting has been the cornerstone of our philosophy, and is the reason customers return year on year. As your child's feet develop, we can offer advice on selecting the best shoes for any occasion, and our wide ranging  brand portfolio allows us to access the best fit for your child. Leaflets on fitting, and shoe selection advice are also available in store.
Little Feet Barrowford
Quality Shoes and Customer Service