Opening Hours:
Mon - Tue: 10:00 am - 5:15 pm
Thu - Fri: 10:00 am - 5:15 pm
Sat: 9:30 am - 4:00 pm
Closed on Wednesday & Sunday
Sale now on - Selected school shoes on sale!
View our Facebook page for details of sale items
Facebook
Skechers, Vans & Birkenstock
Stocked to size 6! Why let the kids have all the fun?

Brand Spotlight
---
Pablosky was founded in 1969, and this quality brand make 2,000,000 pairs of shoes each year, for global distribution.
They are market leaders for children 's footwear in Spain, and all shoes are made in their own factory in Fuensalida, Toledo.
Using only chrome free leathers, and environmentally safe adhesives, they are fully committed to making the best, and safest product for little feet all round the world.
The business share their success with their 300 colleagues by operating a family friendly work schedule, and contribute to children's welfare and rehabilitation charities which step in to help families when state funding is unavailable.
Read more of their story here.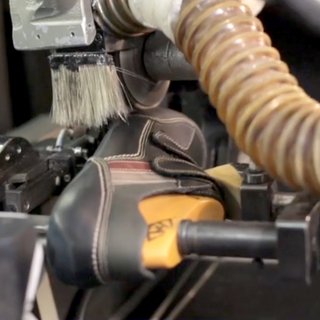 Since 1999 , high quality shoe fitting has been the cornerstone of our philosophy, and is the reason customers return year on year. As your child's feet develop, we can offer advice on selecting the best shoes for any occasion, and our wide ranging  brand portfolio allows us to access the best fit for your child. Leaflets on fitting, and shoe selection advice are also available in store.
Little Feet Barrowford
Quality Shoes and Customer Service